Sera's Introduction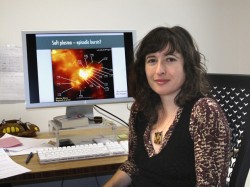 Sera Markoff
Professor
Anton Pannekoek Institute for Astronomy
University of Amsterdam
Science Park 904, rm. C4.115
1098 XH Amsterdam, Netherlands
T +31 20 525 7478/7491
s.b.markoff@uva.nl
I work at the interface of Astrophysics and Astroparticle Physics, and am interested in a variety of problems relating to the accretion process especially around black holes, both big and small.
As of January 2015 I ended my stint as Director of the Master's Program in Astronomy & Astrophysics (2011-2014).
Throughout this past year, I have been working in Sera's group, alongside Matthew Liska (PhD of Michiel van der Klis), on analyzing the largest black-hole (BH) accretion simulations ever performed. In collaboration with Alexander Tchekhovskoy (Northwestern University) and Adam Ingram, we studied tilted accretion of magnetized matter onto a rapidly spinning BH, and the resulting relativistic jets. For the first … Continue reading →
Our new Nature Astronomy paper PR image made the High-Energy Astrophysics Picture of the week at NASA!!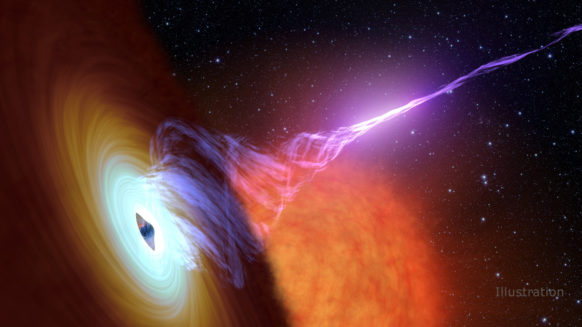 Click on the image to go the POW on the NASA site, where you can also link …
Read More →
PHYS F2F Barcelona
April 18, 2018 - April 20, 2018
Colloq Leuven
April 26, 2018 - April 26, 2018
CTA consortium mtg
May 14, 2018 - May 18, 2018
DESY seminar
June 1, 2018 - June 1, 2018